Back to Blogs
2022 Youth Mission Trip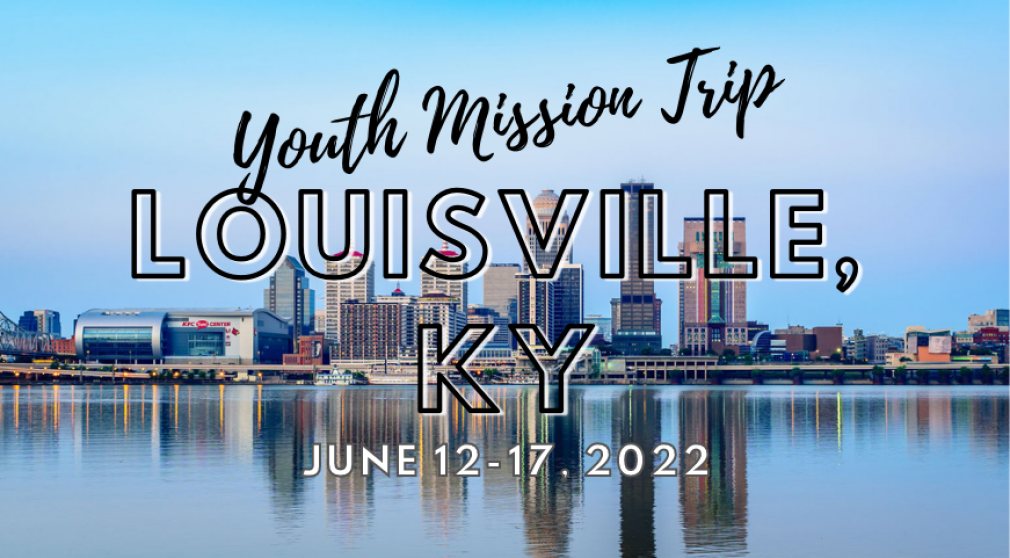 At the Youth Kickoff Fundraiser last month, the 2022 Mission Trip was announced. From June 12th - June 17th, 2022, we will be traveling to LOUISVILLE, KY!
This trip is open to rising 9th graders through graduated seniors. In Louisville, we will have a variety of service opportunities, including working with local organizations that serve children in the community, spending time with the elderly, getting hands-on with work projects, and serving the homeless. In the evenings, we will get to explore the city by playing at Waterfront Park, attending a local church service, visiting Churchill Downs, the home of the Kentucky Derby, and spending time with newfound friends. Youth will earn 30 service hours during this trip.
The cost of the trip is $550 which includes lodging, 14 meals (breakfast, lunch, and dinner while in Louisville), evening activities, church t-shirt, and transportation costs. Additional travel meals and souvenirs will be on your own.
We will leave St. Louis around 1 PM on Sunday, June 12th to drive to Louisville and will be home before noon on Friday, June 17th. A detailed daily schedule can be found below.
Please CLICK HERE for the sign-up form for the 2022 Mission Trip. The first deadline is November 19th with a $150 non-refundable deposit which will go towards the total trip cost. If your child would like to participate, please fill out the sign-up form and return to me via mail or drop off at the church.