Give
St. Peter's Easter Offering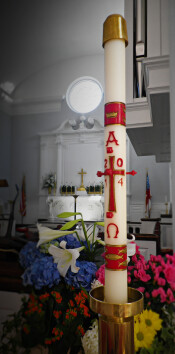 This year's Easter Offering supports two ministries focused on the welfare of children – In St. Louis, through the work of our Anti-Racism Committee, St. Peter's has teamed with Pastor Andre Alexander and his church, The Tabernacle, to provide laptops for use in tutoring local school children. In Haiti, as a member parish of Outreach Haiti, we are supporting Pere Banna in his work to educate, feed, and shelter the children of Petit Harpon.
As you support St. Peter's with an Easter gift while we continue operations during these challenging times, we invite you to also make a gift to support the education of God's children, near and far.
Easter Offering - St. Peter's Easter Offering - Outreach
GIVING AT ST. PETER'S
Your generosity serves the needs of our parish family and the wider community through the ministries of worship, education, and pastoral care.
Opportunities to Give
Contributions to St. Peter's can be given in person, by mail, and online. All donations are tax deductible and each helps fund the ministry of St. Peter's as we reach out to more and more people in love and service.
Give Online
From pledges and contributions to Altar Flower donations, you can pay or donate online for any event all in one place.
Amazon Smile
Give+
Text to Give


Shop at Amazon Smile where Amazon donates 0.5% of the price of eligible smile.amazon.com purchases to St. Peter's.
St. Peter's now offers a mobile version of our online giving page to make it easy for you to give anytime from your smart phone. Go to the App Store or Google Play and search for "GivePlus Church" to download for FREE. Then, follow the instructions below to give.
Type SPECSTL at 73256 and follow the prompts!