Back to Blogs
Welcome Back Inside!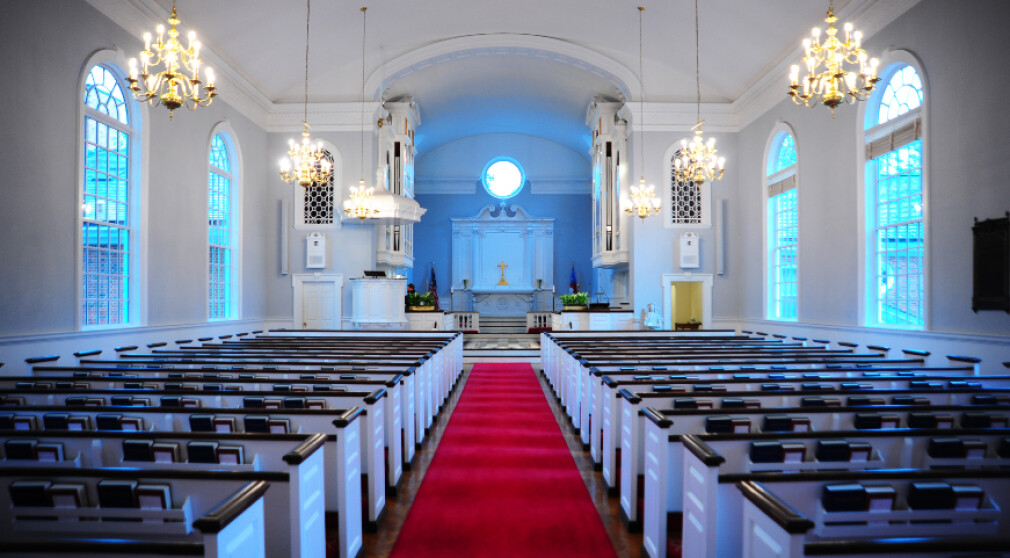 Thanks to the safeguards we put in place to return to indoor worship, we have been gathering to worship God with thanks and praise since March without any report of COVID infections. Alleluia! While the Diocese of Missouri works to update pandemic guidance to parishes following the CDC's latest easing of restrictions, I must ask for your patient adherence to our established safeguards for attending worship in person, which are explained below.
We will have 50 reservations available for each service. Reservations may be made online or by voicemail during the preceding week. For example, reservations to attend a service on May 9 may be made beginning March 2. If possible, please make your reservation online from our homepage. Worship will continue to be live-streamed at 8:00 a.m. so everyone may worship in community, whether inside the church building or from home. Children's Chapel will continue at 9:30 a.m. on Zoom. Currently, we are not able to offer childcare.
While it is not possible to create a risk-free environment, we are working hard to create a safe worship experience. To that end, we will
set the HVAC fan to run continuously and keep doors open to encourage as much air flow as possible (please dress appropriately!);
use an electrostatic cleaner between services;
create easy-to-follow social distancing markers; and
use a reservation and check-in system for contact tracing and keeping to capacity limits.
In large part, though, the health of everyone in attendance depends on the actions of everyone in attendance. We need to work together to minimize the risk of virus transmission by following these safety practices:
Perform a quick health assessment, including checking your temperature, before coming to church. If you have any of the symptoms in "a," or if "b" is true for you, stay home and worship with us online, saving coming to church for a future Sunday:

Fever of 100.4 or higher, Chills, Persistent Cough, Shortness of Breath, Fatigue, Muscle or Body Aches, New Loss of Taste or Smell, Persistent Sore Throat, Persistent Congestion, Nausea or Vomiting, or Diarrhea.

If you have had contact within the last 14 days with someone suspected or confirmed to have COVID-19.

Wear a surgical mask that fits snugly against your face (required of everyone aged two and older). (Evidence shows surgical masks do better than cloth masks in preventing the spread of COVID-19. Do not worry if you do not own a surgical mask – wear your cloth mask to church and an usher will happily provide you with a disposable surgical mask for you to wear in lieu of, or underneath, your cloth mask.)
Arrive at church up to 30 minutes before the service begins. Because our wonderful ushers will be checking you in and showing you to your seat, please arrive earlier than usual so everyone may be seated before worship begins.
Observe social distancing markers in the aisles and pews.
Reopening details are in the updated parish plan submitted to Bishop Johnson, which can be read here. Be sure to stay tuned for Easter worship plans – with five services to choose from!
In deciding whether it is time for you to return to in-person worship, remember that God hears and sees us, is with us, and loves us, wherever we pray. Whichever option feels right for you right now, I look forward to worshiping with you.
Kelly+