Back to Blogs
July Back to School Drive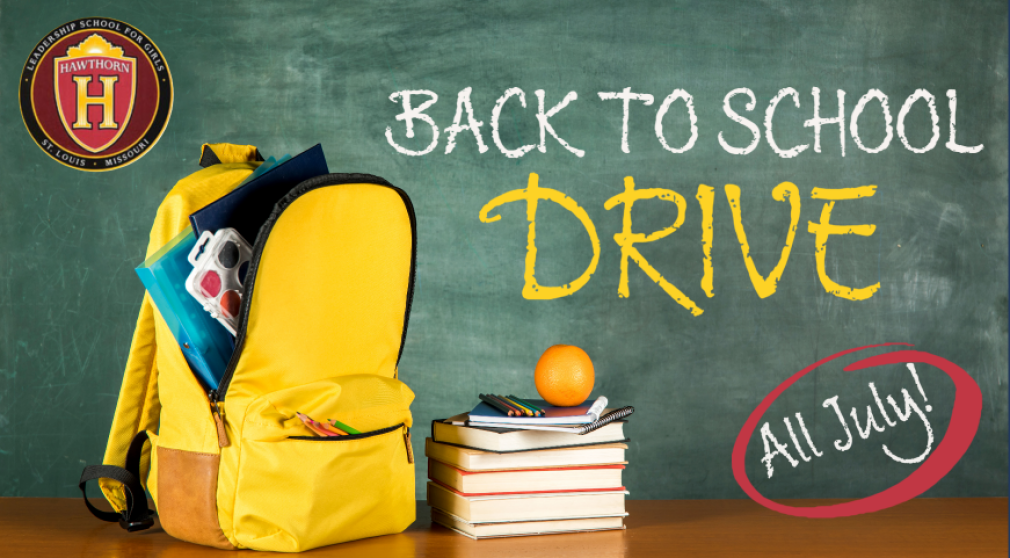 This summer, St. Peter's is partnering with Hawthorn Leadership School for a July Back to School Supply Drive! Throughout the month of July, we will be collecting school supplies (supply list below) in the narthex and church office. The last day to drop off NEW donated items is Sunday, July 31st! If you would like to participate in the drive but won't be able to drop off items, we have created an Amazon Wishlist of all the school supplies. Items can be sent directly to St. Peter's. Also, if you would like to participate at our service day at Hawthorn on August 2 from 10am-2pm, please contact Jacquelyn VanWeelden at if you are available!
Let's make sure the girls have everything they need to start the school year off right! Thank you for your support and generosity!
*the items listed in the Amazon Wishlist are example items. They do not need to be the exact items purchased.
Printable Image of Supply List
Hawthorn Leadership School for Girls 2022-2023 Supply List
Pencils
Pens
Binders of any size
2-Pocket Folders
Spiral Notebooks
Loose Leaf Paper
Post-it Notes
Index Cards
Highlighters
Tissue
Expo Markers
Sticky Flip Chart Paper
Regular Backpacks (do not need to be clear)
Pencil Pouches
Graphing and Basic Calculators