Back to Blogs
Join us for all June Events!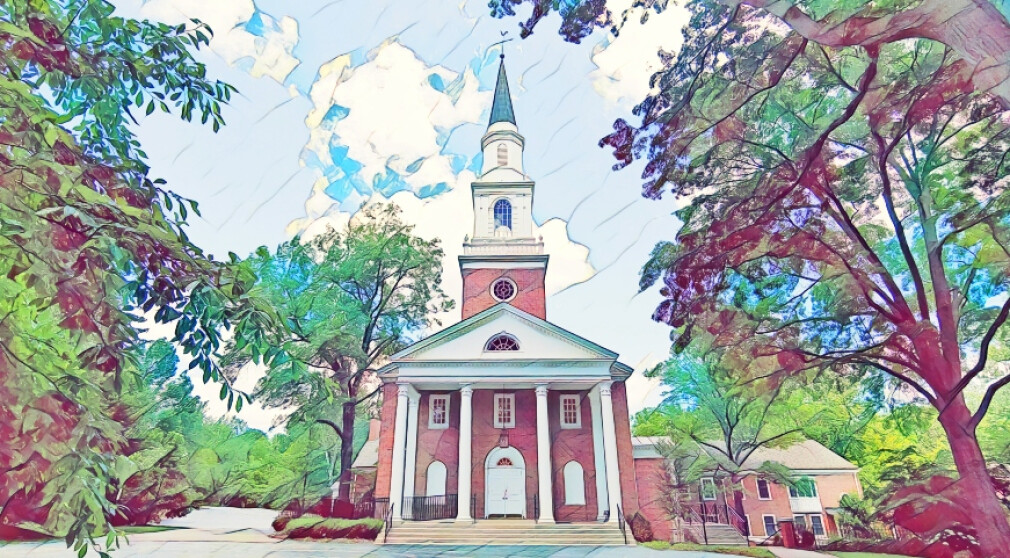 This June is definitely jumpin' at St. Peter's! From Shugology to Family Movie Night to Bishop Johnson's Visitation and more, St. Peter's is the place to be as summer begins in St. Louis. Check out our upcoming events and mark your calendar so you don't miss a thing, including weekly worship every Sunday at 8:00 a.m. and 10:30 a.m.

SHUGology
Wednesday, June 2 @ 9:00 a.m.
Cathedral verger, jewelry-maker, actor and director, glassblower and artist - could this really be one person? YES! And she's right here at St. Peter's. Come and visit with our amazing deacon, the Rev. Shug Goodlow, on Wednesday, June 2, at 9:00 a.m. for refreshments in the garden. It will be a "latte" fun!

Young Adults Get Together
Friday, June 4 @ 5:00 p.m.
The Young Adults Group is BACK, beginning with an outdoor get together at a member's home on Friday, June 4! If you, or someone you know, would like to learn more about this fun-loving and easy-going group, reach out to Annie Knapp ( ) or Jacquelyn VanWeelden ( ) for more info!

Men's Breakfast in the Garden
Tuesday, June 8 @ 8:00 a.m.
You're invited! Join the Men's Breakfast committee for breakfast in the Laird Garden on Tuesday, June 8, at 8:00 a.m. It will be a great opportunity to reconnect with fellow parishioners. A simple meal of breakfast sandwiches, fruit, sweet treats, and coffee/tea will be served. Please RSVP by Friday, June 4, to Matt Bouchard at .​ We hope to see you there!​​

The 40th Anniversary of the Ordination of the Reverend Susie Skinner
Friday, June 11 @ 5:30 p.m.
St. Peter's is pleased as can be to celebrate with the Reverend Susie Skinner on the 40th anniversary of her ordination to the priesthood. Join us for a celebratory service of Holy Eucharist at 5:30 p.m. on Friday, June 11. Or stop by a little later to tell the awesome Chaplain of St. Peter's Rector Search Committee "Congratulations!" at the reception which will immediately follow in the garden.

It's Movie Night at St. Peter's!
Sunday, June 13 @ 7:30 p.m.
On June 13, bring the family out to enjoy a movie under the stars. We will be showing Illumination's THE SECRET LIFE OF PETS on a big screen. Meet us on the church lawn at 7:30 p.m. for ice cream, refreshments, and fun before the movie begins. The show will start at sunset, around 8:30 p.m.
Bring your lawn chairs, blankets, and wagons etc. and get comfortable. (Yes, PJ's are acceptable!) Please RSVP by June 9 by clicking here. If you have any questions, contact Janet Rouse at .
We'll see you at the movies!

Youth Service Week
June 14 - 18
While the Mission Trip wasn't an option this year due to the pandemic, we are excited to offer a service opportunity right here in St. Louis for rising 9th - 12th graders. We will be working with Gateway Greening and Forest Park Forever June 14 to June 18 from 9:00 a.m. – 12:00 p.m. Expect to get your hands dirty as we freshen up different gardens in the area. If you are interested, please reach out to Annie at . Further details will be posted as more information from the organization is provided.

Episcopal Visitation and Confirmation:
The Bishop is Coming!
June 20
Worship with the Right Reverend Deon Johnson on June 20, when he will be at St. Peter's for his first Sunday morning Episcopal Visitation since his arrival in St. Louis! Bishop Johnson will preach and preside at both 8:00 a.m. and 10:30 a.m., also celebrating the sacrament of Confirmation at the latter service. Please plan to join us for a special "garden" edition of the Bishop's Forum, complete with a box continental breakfast, at 9:15 a.m. that morning. Registration for both worship and the forum is required and will open on Sunday, June 6.
And Save the Date!

Shug's Final Sunday at St. Peter's
Sunday, July 18
Join us on Sunday, July 18, after the 8:00 a.m. and 10:30 a.m. worship services for a farewell reception in honor of the Reverend Shug Goodlow. Please come thank Shug for her service to St. Peter's and wish her well!