Back to Blogs
Annual Giving Campaign 2022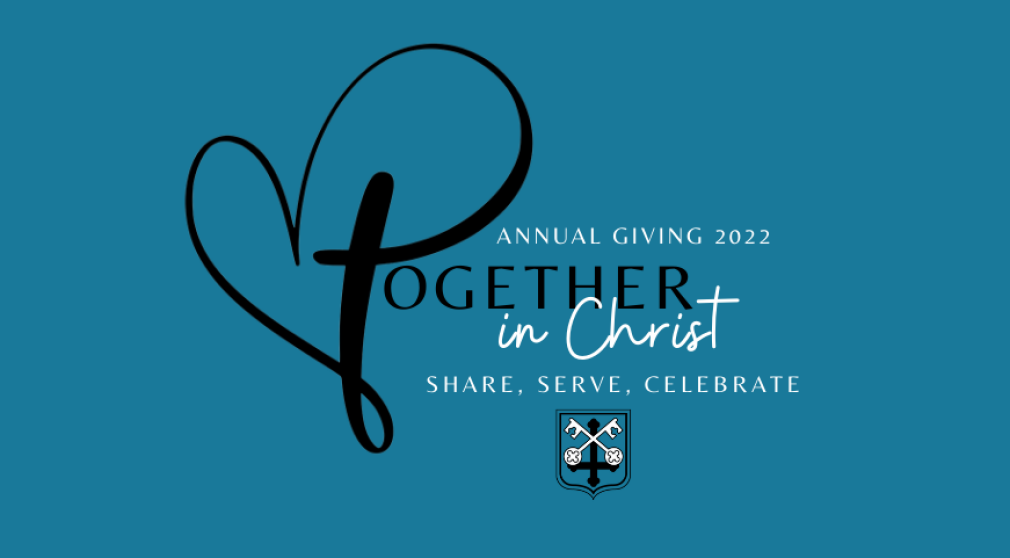 Our Annual Giving Campaign is underway! As of January 19, we have 107 pledges totaling $491,395, or 31% of goal. Thank you to the families that have already made a pledge to support this campaign. If you have not yet done so, please prayerfully consider giving gratefully, generously, and joyfully in support of our ministries within our parish community and beyond. In addition, please join in a Meaningful Conversation (information below) and make plans to attend the Financial Forum after both services this Sunday. We will celebrate God's blessings as the campaign concludes on the first Sunday in February!
Zoom link for the 9:00 a.m. session of the Financial Forum: https://bit.ly/INVOKE30
Meeting ID: 859 4654 0140
Passcode: 847152
Join a Meaningful Conversation
Please join the Reverend David Hodges to reimagine how we share, serve, and celebrate as we begin St. Peter's next chapter! We have three more gatherings that will be held in parishioner homes and at St. Peter's Church. All are invited, but due to Covid restrictions, events are limited to ten participants and a reservation is required. Please come to one of the remaining events:
Sunday January 23 at 12:00 p.m. - St. Peter's Episcopal Church, Sanctuary
Tuesday, January 25 at 5:30 p.m. - Hosted at the home of Connie Lohr
Thursday, February 3 at 5:30 p.m. - Hosted at the home of Mydie and John Sant
Visit www.specstl.org/meaningful-conversations to RSVP, or contact Janet Rouse at 314-993-2306, ext. 102. In case of inclement weather or unforeseen circumstances, events will be held on Zoom. We respectfully request that guests be vaccinated. You will receive an email confirming your attendance and additional details of the event.