Back to Blogs
Advent Wreath Workshop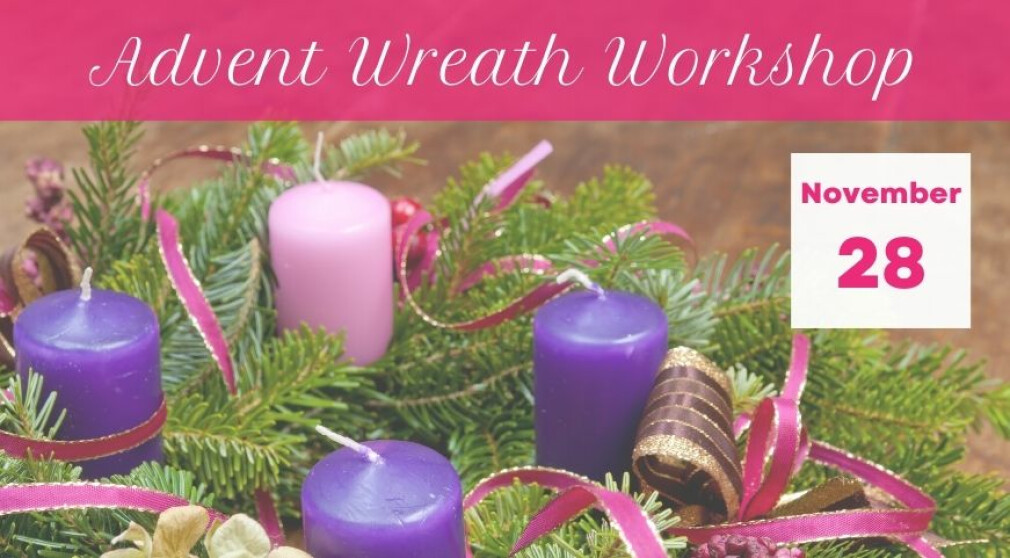 Ready or not, this Sunday, November 28, is the First Sunday of Advent. St. Peter's is ready to help you prepare for the season! Be sure to come to the undercroft after the 8:00 or 10:30 worship service that morning to make your Advent wreath, or to pick up everything you need to create one at home.
Did you know that the light of the Advent Wreath signifies Christ, the light of the world? And that the circle of the wreath represents the eternity of God and everlasting life found in Christ? Learn all this and more as we create our own wreaths to take home. Make Advent more meaningful by lighting the candles each Sunday and reading the beautiful Advent prayers. No reservations or experience is necessary.
POP UP BOUTIQUE – During Coffee Hour after each service this Sunday, if you want to take a few minutes to shop for a good cause, the Woman's Guild will have live Christmas wreaths to order and Christmas ornaments and other offerings for sale in the undercroft, with proceeds going to support the 2022 St. Peter's Youth Mission Trip to Kentucky. An exciting update on the trip: it is now a joint trip for the youth of St. Peter's and the Church of St. Michael & St. George!