Back to Blogs
4th Annual #GIVELIKECHARLIE Blood Drive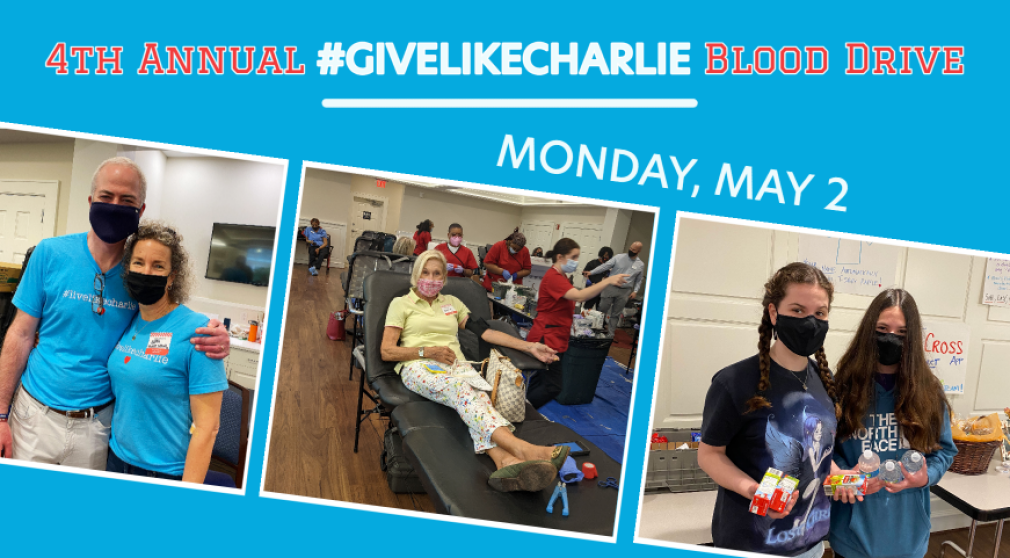 Join our Team and Help Save Lives on May 2!
It's not every day that we do something that has such a lifesaving impact. On Monday, May 2, you are invited to #givelikecharlie during our 4th annual Parish Blood Drive, in memory of parishioner Charlie Gillis.
Join St. Peter's, The Gillis Family, and the American Red Cross by rolling up your sleeve and donating blood for hospital patients in our neighborhoods and across the nation. Blood Drives make a difference in our community and beyond and help ensure blood is on the shelves before it is needed for trauma victims, transplant recipients and those being treated for cancer and sickle cell disease. Blood cannot be manufactured and the only way to ensure a supply is by donation. The need is great and you can be a hero!
St. Peter's Parish Blood Drive will be held in the Undercroft from 1-6pm on Monday, May 2. There are a few open slots remaining, but sign up now as we are hoping for a full house! And at this time walk-ins CANNOT be accommodated. If you have any questions about donating, call 1-800-RED CROSS (1-800-733-2767) or Jenn (314-779-9311).
Each pint of blood collected can help save up to three lives and will touch the lives of so many more. Our #givelikecharlie team has impacted over 6,000 people since we started this after Charlie's accident. What a great way to pay it forward and #givelikecharlie!
If you have given before - thank you, thank you! You know the drill, giving is safe, easy and meaningful. If you are new to donating - we will be there to hold your hand every step of the way! Click this LINK to sign up TODAY!