Back to Blogs
Tradition Is the Living Faith of the Dead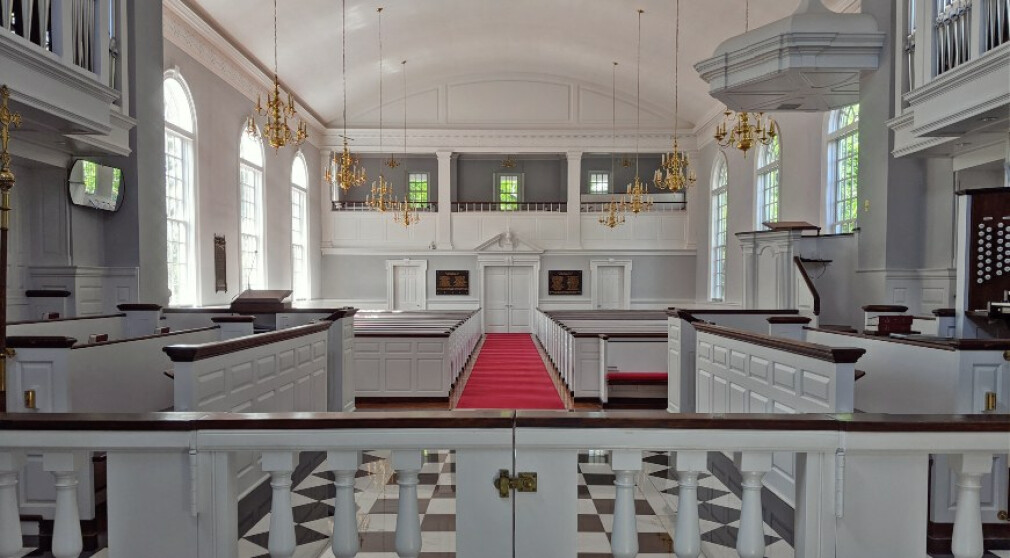 Tradition is the living faith of the dead;
traditionalism is the dead faith of the living.
A criticism that is sometimes made of Episcopal worship and Choral Evensong, in particular, is that it is "too traditional" or "too formal." 1 This is a criticism that it is difficult for Episcopalians to address because we are taught that tradition is one of the three pillars of our Episcopal/Anglican identity: scripture, tradition, reason.
Scripture: We venerate the Bible, our scripture. There's an old joke about this: "Why do Episcopalians love the Bible so much? Because it reminds us of the Book of Common Prayer."
Tradition: We love the Book of Common Prayer – maybe even a little bit too much! And we are officially NOT changing it (as of the 2018 General Convention, we have "memorialized" the 1979 Prayer Book). But of course, our prayers and our music change over time. The result is that every church has its own set of beloved traditions (however big or small) over and apart from their denominational identity.
Reason: It's how we work all these things out: scripture, tradition, and everything else we encounter too.
Could our worship be criticized as being too scriptural? All of our worship at St. Peter's involves at least two lessons from scripture and a Psalm.2 And we've already mentioned that the Prayer Book itself is deeply rooted in scripture.
Maybe our worship might be too reasonable? Our clergy and staff carefully plan worship from their expertise. We use all the resources at our disposal. Our clergy preach the Word of God in sermons borne out of their knowledge and expertise.
Our worship is scriptural, reasonable, and traditional, to be sure. But is it "too traditional," and what would that even mean? Our worship services' forms and orders are not brand new, but neither are they ancient relics that we have perfectly preserved in their original language.
Still, it's worth being on guard that our living worship tradition does not tend toward traditionalism, keeping things as they are for their own sake.
Tradition is the living faith of the dead; traditionalism is the dead faith of the living. Tradition lives in conversation with the past, while remembering where we are and when we are and that it is we who have to decide. Traditionalism supposes that nothing should ever be done for the first time, so all that is needed to solve any problem is to arrive at the supposedly unanimous testimony of this homogenized tradition.
– Jaroslav Pelikan3
The origins of Choral Evensong, in particular, are something that we will explore in our first Living Tradition conversation on September 27. Found in the Book of Common Prayer under the name "Evening Prayer," Evensong is a fusion of two older, historic forms of worship into something new.
But this new service caught the imagination of Anglicans in the 16th century, and it never really let go. And from the outset, music sprang up alongside it. First, there was a method just to sing all the words of the service.4 Then, as musicians are wont to do, more and more musical settings of these words appeared tending toward increasing complexity.
Choral Evensong is part of our living faith. Musicians already have a vast treasury repertoire of music from which to draw for these services, and new music of myriad styles is being written for Choral Evensong to this day. Chances are some is being written as you read this.
There's more to be said about all of this, of course, and I hope we can explore these things more fully in the Living Tradition series.
You can keep up with everything in the Living Tradition series online at livingtradition.online, and you are also warmly invited to take part in our series of monthly conversations. The first conversation, "What is Evensong?" is Sunday, September 27, at 1:30 p.m. Central time. You can view a full list of conversations here.
Be sure to keep up with the Living Tradition series and everything going on at St. Peter's Church by subscribing to our weekly email newsletter, News from the Rock, and by liking our page on Facebook. You can also follow the St. Peter's Music department on Twitter @musicatstpeters.
---
1. I think these criticisms often stem from an unfamiliarity with solemnity and mistaking it for some kind of melancholy or emotional detachment rather than seriousness of purpose.
2. I do want to flag this for a potential future discussion. St. Peter's is a bit of an outlier in that we have historically read only two lessons in our morning services of Holy Eucharist. Most Episcopal churches read all three lessons provided in the Revised Common Lectionary (and before this lectionary was adopted in 2006, most Episcopal churches read all three of the lessons from the 1979 Book of Common Prayer Lectionary).
3. Pelikan earned a seminary degree right here in St. Louis at Concordia Seminary. He simultaneously earned a Ph.D. at the University of Chicago. He was 22.