Back to Blogs
Meet the Author: Derek Olsen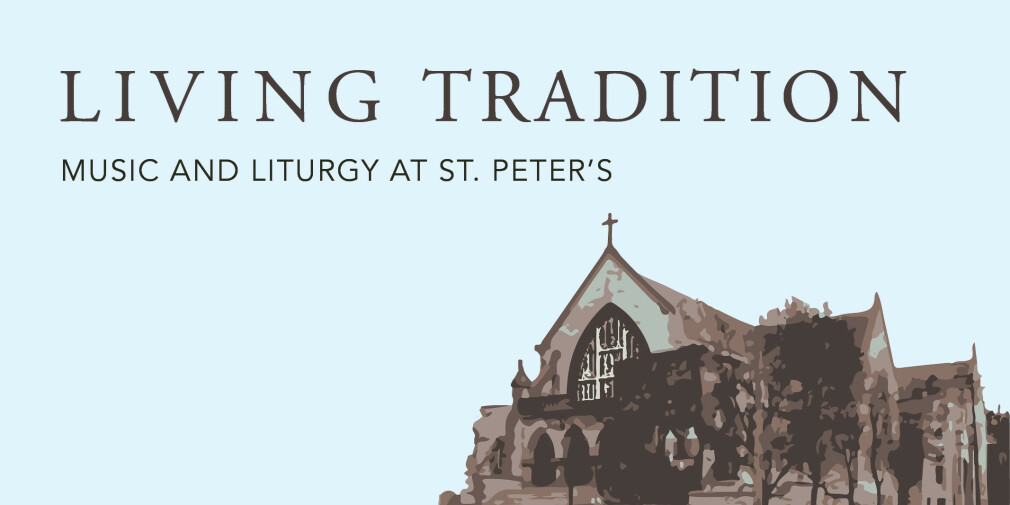 As part of Living Tradition, an ongoing series that explores the music and liturgy at St. Peter's, we have been reading Inwardly Digest: The Prayer Book as a Guide to a Spiritual Life by Derek Olsen. All are most welcome to join the author in conversation today at 1:30 p.m. on Zoom.
Zoom Meeting Link:
https://us02web.zoom.us/j/81750622452?pwd=M3BBTWdONXQwUXltOVdBa1p0OVRLUT09
Meeting ID: 817 5062 2452
Passcode: 924734
SAVE THE DATES FOR UPCOMING LIVING TRADITION SERIES– Please note a change in date for the presentation by Bruce Ryder, and a new conversation about the Hymnal 1982. Links for all sessions of the Living Tradition series are at http://livingtradition.online.
Five Things You Should Know About the Hymnal 1982 – Episcopalians have been very familiar with our denominational hymnal since its publication. David Sinden leads this quick tour of five things you should know about this well-loved book on Sunday, March 21 at 1:30 p.m. No hymnal required!
"Praise God from whom all blessings flow": The Life and Times of Thomas Ken – One of the most frequently sung texts in worship at St. Peter's is the Doxology ("Praise God from whom all blessings flow"). The author of these familiar words is the Anglican bishop and hymnwriter Thomas Ken. Despite the ubiquity of this hymn stanza, Bishop Ken himself has fallen somewhat into obscurity. On Sunday, April 11 at 1:30 p.m., come hear from parishioner and Choir member Bruce Ryder, as he shares his research into the life and times of this widely-sung author.