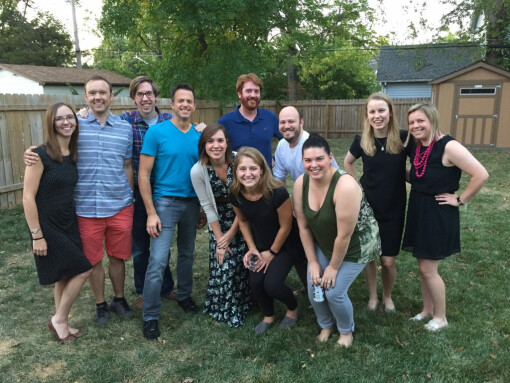 Together in Faith, Together as Friends
A welcoming group to anyone who self-identifies as a young adult, the Young Adults group continues to grow and thrive. No matter the reason for gathering, everyone comes to events with the intention of building stronger relationships with one another, with God, and with the wider community. Whether by chaperoning the Mission Trip, Youth Lock-ins, participating on Sundays, or serving hot meals at local food pantries, Young Adults are actively engaged in the life of the parish.
Another defining feature of the group is the bonds that have formed between the members. Events are filled with people who have developed deep friendships with each other, and everyone is genuinely excited to see one another.
Events include a monthly Young Adult Gathering at a local restaurant, potluck dinners, monthly bible studies, fellowship projects, a Christmas ornament exchange, Young Adult Sunday, and nights out at the Botanical Gardens or Shakespeare in the Park.
We are always searching for ways to meet new friends, grow in faith, serve the Lord, and have fun along the way!
To get involved and join in the fun, contact Annie Knapp at or Jacquelyn VanWeelden at