St. Peter's Vestry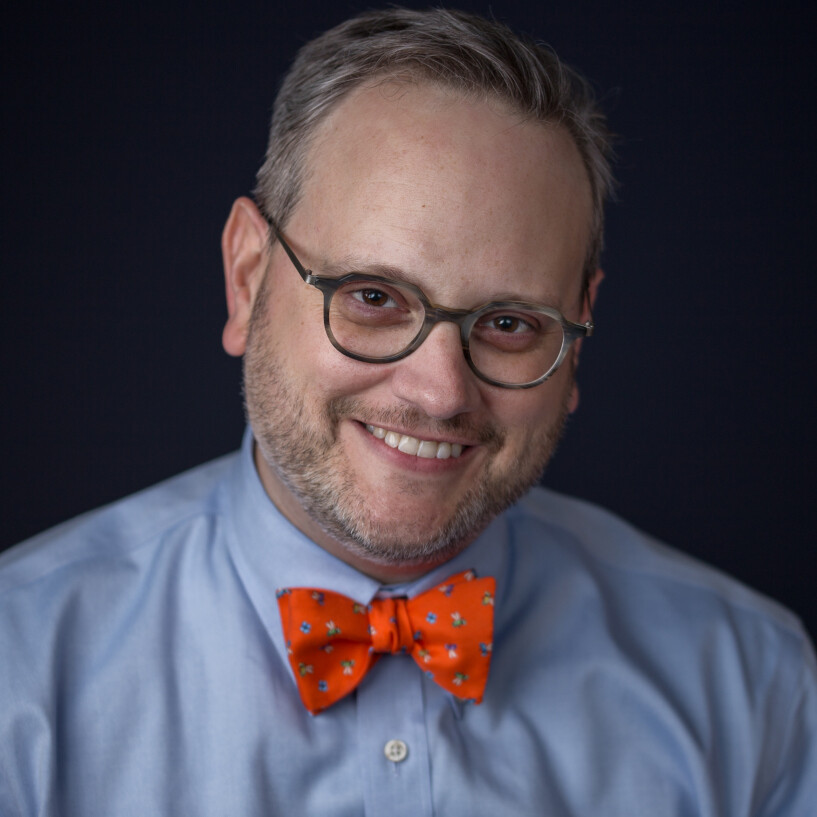 DeWayne Trainer (2021) – Sr. Warden
DeWayne moved to St. Louis from Atlanta in 2013, so that his partner, Mark, could pursue a new opportunity with the Edward Jones Trust Company. DeWayne and Mark joined St. Peter's just a few months after their arrival in St. Louis and were married in Grace Chapel on July third of 2015. DeWayne is member of the parish choir and serves on the Altar Guild, as a Lector and Lay Eucharistic Minister, and a cook in Meal Ministry arm of St. Peter's Cares. On the Diocesan level, he has served as a lay delegate and is currently a member of the Diocesan Commission on Ministry. In Atlanta, he worked in parish administration at the Cathedral of St. Philip for nearly seven years and attended All Saints' Episcopal Church. Currently, he works for Edward Jones as an SEO practitioner for their intranet site used by nearly 50,000 associates throughout the US and Canada. He and Mark live in Lindenwood Park in South City with their two French Bulldogs, Rosé and Chére, and Mr. Sousa, the cat. He is a member of and frequent soloist with the St. Louis Symphony Orchestra and Chorus and and other vocal ensembles around town.
Email: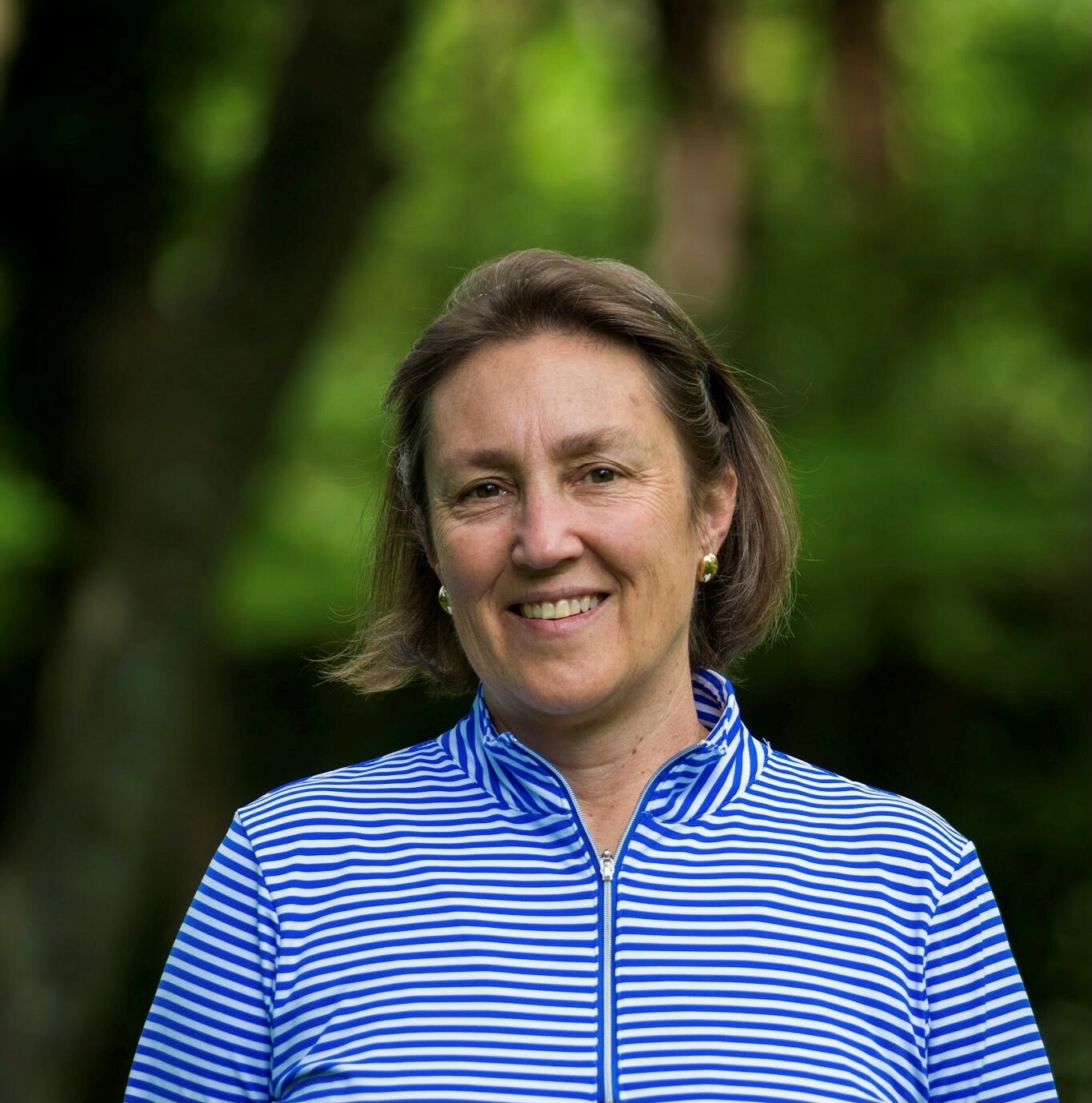 Louise Jones (2022) - Jr. Warden
Louise Jones has spent her life in the Episcopal church as her father was an Episcopal priest. She joined St. Peter's Church in 1989, after moving to St. Louis from the Boston area, and has raised her two children, David and Frances Jones, at St. Peter's. Both children sang as Choristers and served as Acolytes. Louise has worked at MICDS as the Director of Alumni Relations for 19 years, and prior to that worked in Development, raising major gifts for Washington University School of Medicine. She enjoys serving on the Stewardship Committee and substituting on the breakfast team.
Email: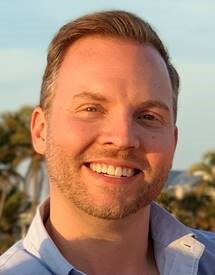 Drew Gulick ex officio - Treasurer
Drew is a St. Louis native, who met his wife, Alix, while they were both pursuing an MBA from Washington University. Shortly after graduation they moved to London where they lived until 2015. Upon returning to St. Louis they found St. Peter's and immediately knew it was their spiritual home. Since that time their family has grown to include two girls (Emma and Carter.) Drew served on the St. Peter's vestry from 2018-2020 and is now the treasurer. When he isn't crunching numbers for the church or corralling his daughters during Sunday service, Drew manages Centene's international operations.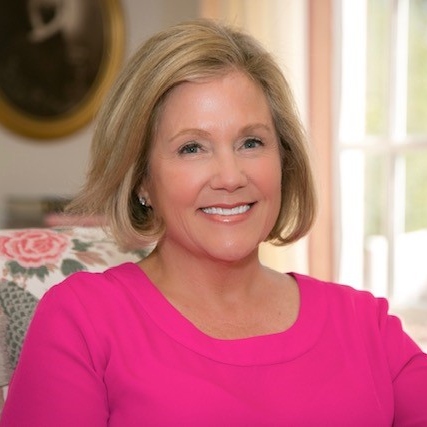 Lisa Acker (2022)
Lisa has been a lifelong member of St. Peter's. She and her husband, Tom, were married here in 1990 and raised two, now grown, children at St. Peter's: Billy and Johnny. Lisa taught Sunday School and served on the Board of St. Peter's Playgroup. She has been involved with The Haven of Grace and Bravely. Additionally, she is a Counter; helps weekly in the Church Office, and enjoys delivering flowers during the holidays with her mother. Lisa is a devoted 8 o'clock attendee.
Email: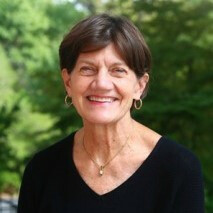 Ann Babington (2023) - Secretary
Ann has been an active life-long member of St. Peter's, and recently retired after being on the staff for seven years as Director of Christian Education. She has served as a Lay Reader and a member of the Handbell Choir for 25 years, and was also a Sunday School teacher, Confirmation Class Assistant, a member of St. Peter's Cares, and a past President of the Woman's Guild. In the community she has been on the Boards of The Haven of Grace and The Junior League of St. Louis, and is President Elect of the Pi Beta Phi Alumnae Club. For twenty years she was Assistant Head, Director of Admission, and Pre-Primary Division Head at the Forsyth School.
Email: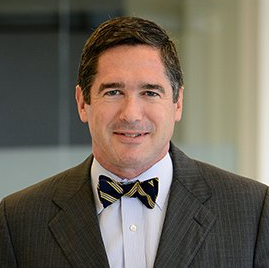 Hal Burroughs (2021)
Email: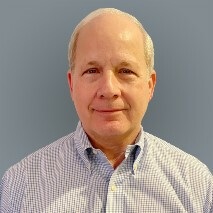 Bob Craig (2023)
Bob has been a member of St. Peter's for twenty-five years. He and his wife Jan have four grown children, Brent, Kristen, Margot, and Melanie and four grandchildren. Brent and his wife Margit and their two daughters are also members of St. Peter's. Bob is an Ear, Nose, Throat, and Facial Plastic surgeon. He has previously served as a member of the vestry in Oklahoma and at St. Peter's.
Email: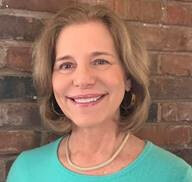 Jeanie Davis (2021)
Jeanie is a former vocal music teacher. She and her husband Clark joined St. Peter's in 2015 after raising their three children at Grace Episcopal Church in Kirkwood. They have three young grandchildren. At St. Peter's, Jeanie has served as Junior and Senior Warden and on the Angels in the Garden Committee and the Lift Us to the Joy Divine Strategic Planning Committee. She has held a variety of volunteer positions in the community, currently as a member of the St. Luke's Hospital Board of Directors and previously as President of the Members' Board at the Missouri Botanical Garden.
Email: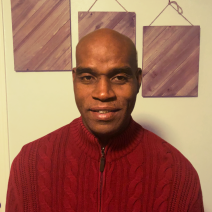 Jimmy Grimmett (2023)
Jimmy was raised in the Methodist Church in Bowling Green, MO. In junior high he began exploring his faith and converted to Catholicism. After graduating from Southeast Missouri State University, Jimmy moved to St. Louis, where he is a general contractor and owner of a masonry company. Jimmy found his way to St. Peter's and the Episcopal Church in 2011 by way of his fiancée, choir member Amanda Meinen. He attended musical events and services sporadically until 2017 when he decided to go all in. He participated in Confirmation classes and was received into the Church. He is a lay reader, participates in Friday morning bible study, and is regular participant in the monthly men's breakfast. He follows his mother's advice, who says, "We're all trying to get to the same place, we're just taking different highways." He is happy to be traveling this highway with you.
Email: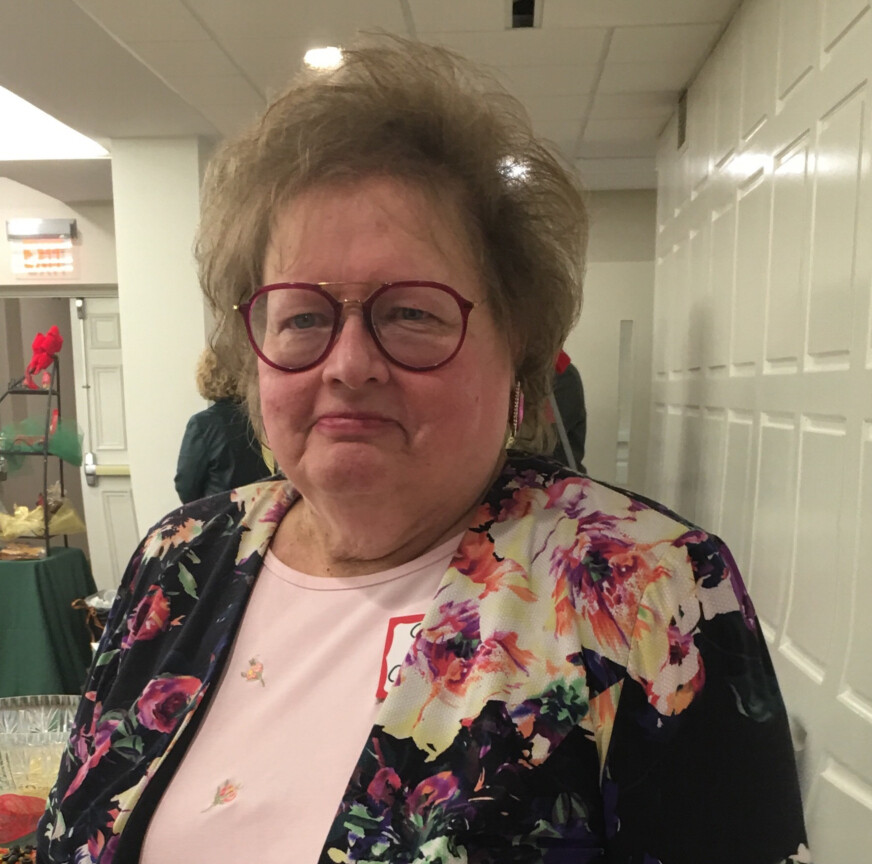 Cheryl Meyer (2021)
Cheryl is married to Randy, and they have an adult son—Jonathan. Their dog is a 7-yr old golden retriever named Teddy. Cheryl has a B.S. degree in Education and a Master's from University of Missouri—Columbia, in Curriculum and Instruction. She has been a teacher for most of her life and has taught almost all levels, even college. During her teaching career Cheryl was recognized as Teacher of the Year for her building. While growing up, Cheryl and her family attended St. Mark's Episcopal Church. She transferred to St. Peter's Church over 30 years ago and has been a member ever since! Cheryl has served on several committees and has chaired the St. Peter's Day Picnic, the Woman's Guild Plant Sale, and the Estate Sale. She has been part of the St. Peter's Woman's Guild for years, currently serving as its President. Cheryl and Randy have been ushers for several years for the 8:00 Sunday service. Cheryl considers it an honor to serve as a Member of the Vestry.
Email: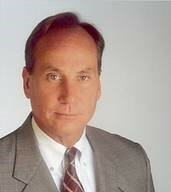 Michael W. Newport (2022)
Mike Newport has been a member of St. Peter's Church since 1983 and Head Usher since 2010. He taught Sunday School for a couple of years in the late 1980s when his two daughters were young. Mike has been an attorney in St. Louis for over 40 years and is currently a partner at Foley & Mansfield PLLP. He is retiring at the end of February 2020. Mike is married to Peggy Barnhart and together they have five daughters and six grandchildren. Peggy is Catholic and attends Church of the Annuziata. Mike has held a variety of volunteer positions over the years including serving the American Red Cross and the United Way of Greater St. Louis.
Email: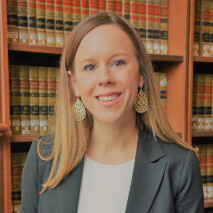 CLAIRE O'BRIEN (2023)
After growing up in Kentucky, Claire moved to St. Louis to attend St. Louis University School of Law. Claire grew up in the Presbyterian Church (PC USA), and her husband, Pat, grew up in the Catholic Church. On a search for compromise, Pat and Claire attended St. Peter's, and found just what they were looking for. Their daughter, Cece, was born in January of 2019, and baptized in the church the following November. Claire practiced law for several years and is currently working at Washington University School of Law in the Office of Admissions and the Center for Career Development.
Email: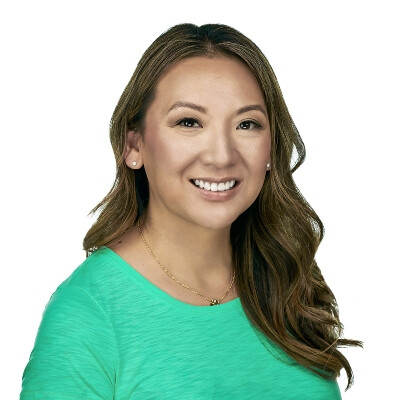 Julie Peters (2022)
Julie and her husband, Turner, moved to St Louis in 2012 from New York City. Julie joined St. Peter's shortly after moving to St. Louis, continuing the Peters' family lifelong membership to the church for her two boys, Hays and Walter. Julie is a Sunday School teacher and an instructor for Vacation Bible School. Julie is currently the Executive Director at the Woman's Exchange of St. Louis and holds a variety of other volunteer positions around St. Louis.
Lynn Stockwell (2023)
Lynn and her husband, Stephen, moved to St. Louis in 2015 from North Carolina along with their 3 daughters, Audrey, Madison, and Sloane. When they moved to St. Louis, they found St. Peter's and have been active members since. Lynn has been a Sunday School teacher for several years as well as involved in the Christmas Pageant, Sunshine Ministries sandwich making, and Children's Chapel. Lynn is a pharmacist and the Chief Pharmacy Officer for Ascension Health.
Email: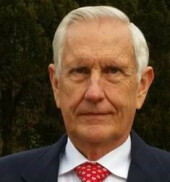 Jerry Wille (2021)
Jerry and his wife Cathie are both native St. Louisans. They have been married 51 years and have two grown children. Jay and Monica. Jay and his wife, Carrie, and their two children, Hugo and Gwendolyn, live in Town and Country. Monica lives in Brooklyn, NY. Jerry worked at McDonnell Douglas and Boeing for 39 years as a Metallurgical Engineer doing mainly research and development work until he retired in 2005. After "retiring", he rehabbed several buildings for rental. He and Cathie enjoy watching their grandkids grow up, and having more time to do other things, including coordinating the St. Peter's property needs with the staff. Jerry and Cathie joined St. Peter's in 2013 after their previous church closed. When they visited, they felt welcomed and the music was very spiritual. Also, there was a positive feeling in the church, as Luke had recently answered the call at St. Peter's. Jerry enjoys participation in many activities, such as God in the News, Rector's Forum, weekly breakfasts, St. Peter's Cares, outreach activities, men's breakfast, and more recently the anti-racism issues with the Holy Conversations group. He had the pleasure of going with the youth mission trip to Fort Defiance, AZ, in 2016, and he and Cathie went on the mission trip to San Diego, CA, in 2019. Jerry has also "chaperoned" some of the Woman's Guild activities. St. Peter's has become an integral part of their lives.
Email: