St. Peter's Vestry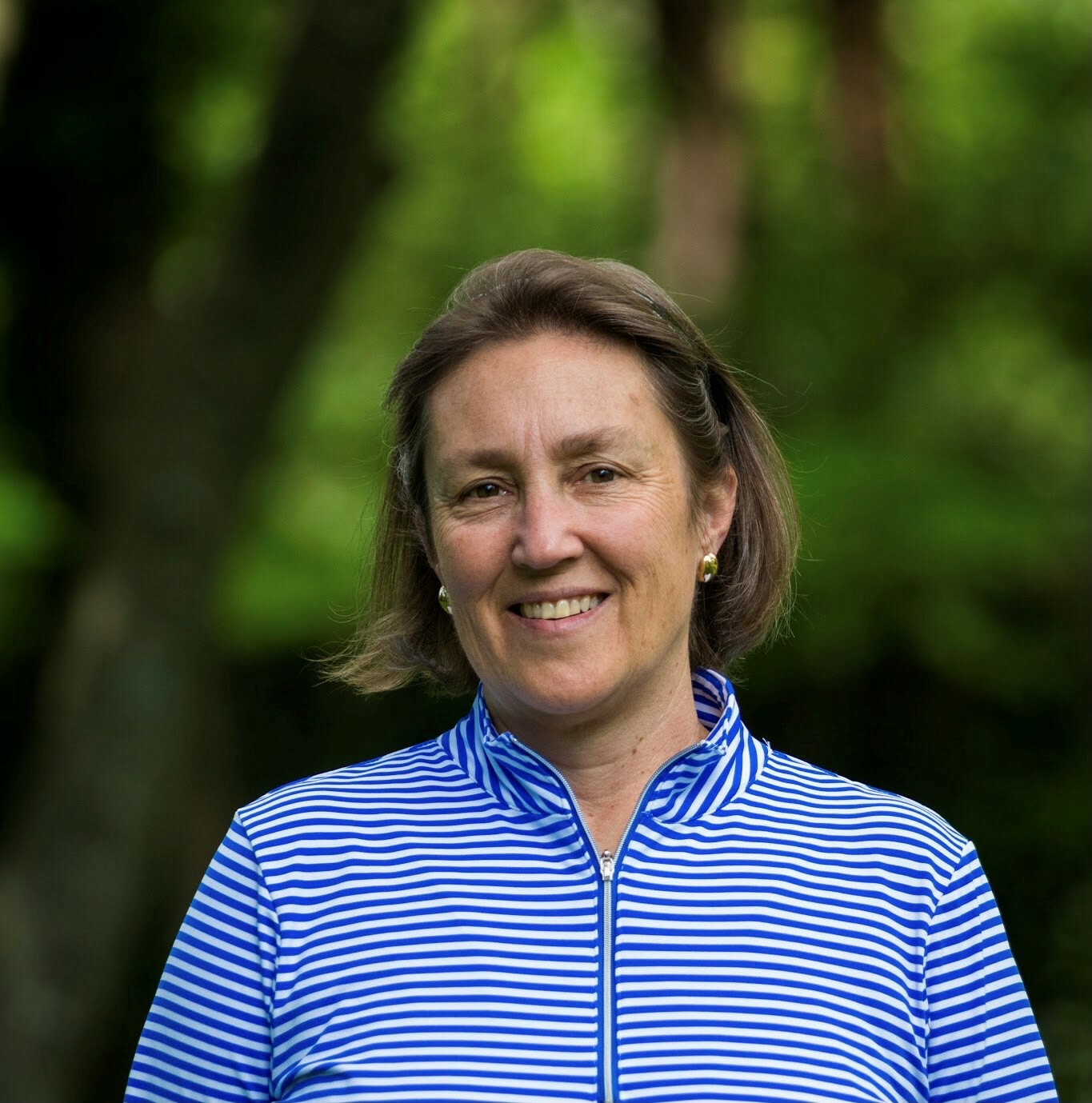 Louise Jones (2022) - Senior Warden
Louise Jones has spent her life in the Episcopal church as her father was an Episcopal priest. She joined St. Peter's Church in 1989, after moving to St. Louis from the Boston area, and has raised her two children, David and Frances Jones, at St. Peter's. Both children sang as Choristers and served as Acolytes. Louise has worked at MICDS as the Director of Alumni Relations for 19 years, and prior to that worked in Development, raising major gifts for Washington University School of Medicine. She enjoys serving on the Stewardship Committee and substituting on the breakfast team.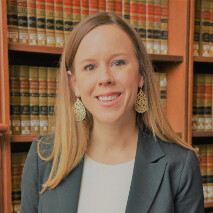 CLAIRE O'BRIEN (2023) - Junior Warden
After growing up in Kentucky, Claire moved to St. Louis to attend St. Louis University School of Law. Claire grew up in the Presbyterian Church (PC USA), and her husband, Pat, grew up in the Catholic Church. On a search for compromise, Pat and Claire attended St. Peter's, and found just what they were looking for. Their daughter, Cece, was born in January of 2019, and baptized in the church the following November. Claire practiced law for several years and is currently working at Washington University School of Law in the Office of Admissions and the Center for Career Development.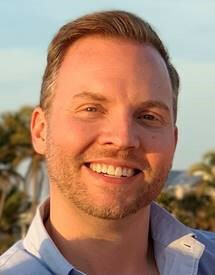 Drew Gulick - Treasurer EX OFFICIO
Drew is a St. Louis native, who met his wife, Alix, while they were both pursuing an MBA from Washington University. Shortly after graduation they moved to London where they lived until 2015. Upon returning to St. Louis they found St. Peter's and immediately knew it was their spiritual home. Since that time their family has grown to include two girls (Emma and Carter.) Drew served on the St. Peter's vestry from 2018-2020 and is now the treasurer. When he isn't crunching numbers for the church or corralling his daughters during Sunday service, Drew manages Centene's international operations.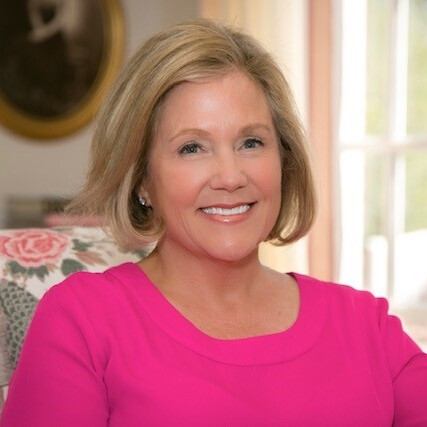 Lisa Acker (2022)
Lisa has been a lifelong member of St. Peter's. She and her husband, Tom, were married here in 1990 and raised two, now grown, children at St. Peter's: Billy and Johnny. Lisa taught Sunday School and served on the Board of St. Peter's Playgroup. She has been involved with The Haven of Grace and Bravely. Additionally, she is a Counter; helps weekly in the Church Office, and enjoys delivering flowers during the holidays with her mother. Lisa is a devoted 8 o'clock attendee.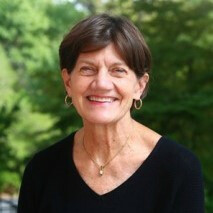 Ann Babington (2023) - Secretary
Ann has been an active life-long member of St. Peter's, and recently retired after being on the staff for seven years as Director of Christian Education. She has served as a Lay Reader and a member of the Handbell Choir for 25 years, and was also a Sunday School teacher, Confirmation Class Assistant, a member of St. Peter's Cares, and a past President of the Woman's Guild. In the community she has been on the Boards of The Haven of Grace and The Junior League of St. Louis, and is President Elect of the Pi Beta Phi Alumnae Club. For twenty years she was Assistant Head, Director of Admission, and Pre-Primary Division Head at the Forsyth School.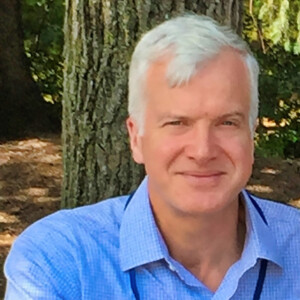 Keith Boris (2024)
Keith is married to Maggie, and they have a seven year old son named Finley. They moved to Saint Louis in 2018 from Connecticut for a career opportunity with Monsanto. He is currently working for the treasury group at Bayer. Keith is originally from Connecticut, and Maggie is from Massachusetts. In his spare time he enjoys serving on The St. Peter's Buildings & Grounds Committee, renovating old houses, gardening, and spending time outdoors with family.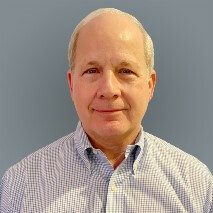 Bob Craig (2023)
Bob has been a member of St. Peter's for twenty-five years. He and his wife Jan have four grown children, Brent, Kristen, Margot, and Melanie and four grandchildren. Brent and his wife Margit and their two daughters are also members of St. Peter's. Bob is an Ear, Nose, Throat, and Facial Plastic surgeon. He has previously served as a member of the vestry in Oklahoma and at St. Peter's.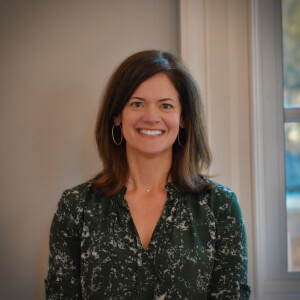 Laura Frank (2024)
Laura Frank is a graduate of Franklin & Marshall College, and started her career in education. She then worked for several years in communications and public affairs in San Francisco. Laura also holds a MA in Sociology from the University of Washington in Seattle. After returning to St. Louis, Laura worked in education for several years, specifically in admissions, college counseling, and school advancement. In addition to her work life, Laura's great passion is music; she has sung in choirs almost every year of her life since she began singing in elementary school. After serving on the Board of the St. Louis Chamber Chorus, she was delighted to assume the position of Executive Director, a role she served in for three years. Laura is now the Advancement Director of the Chamber Chorus, a newly-created position focused on fundraising and grant writing. It is a part-time role allowing her more time for raising her three sons.
While Laura is a St. Louis native, she did not grow up attending St. Peter's Church. Rather, the Church's strong music tradition led her to join the choir in 2008. She and her husband Don quickly fell in love with the church and community and became official members of the church shortly thereafter. Through her ties to St. Peter's Church, Laura became involved with the Haven of Grace, serving on their Board of Directors. She also was on the Search and Discernment Committee at St. Peter's after Jim Purdy's retirement, as well as on the music director search committee that resulted in David Sinden's appointment.
Laura and Don's three sons were baptized at St. Peter's, and they have enjoyed the many opportunities for growth and service through the church community. They stay very active outside of St. Peter's, attending recitals, performances, sporting events, and enjoying time on many playing fields and parks with their boys and their dog Morty.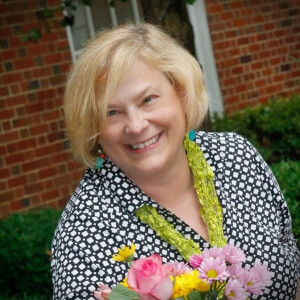 Jane Gilbert (2024)
Jane is a life-long active member of St. Peter's. Her involvement includes working with children and youth, planning parish life events, and worship service. Currently, she is a Lector, an alto in the choir and a member of the Racial Justice Committee. Past activities include the rector search committee, Vacation Bible School director and teacher, youth group advisor and planning various parish life events including pancake suppers, cabaret evenings, and parish picnics. Jane is an alumna of Mizzou and a fanatic supporter of Tiger Football. She works in IT and software, currently as a Lead Agile Coach at World Wide Technology. She has also dabbled as a part-time caterer.
Jimmy Grimmett (2023)
Jimmy was raised in the Methodist Church in Bowling Green, MO. In junior high he began exploring his faith and converted to Catholicism. After graduating from Southeast Missouri State University, Jimmy moved to St. Louis, where he is a general contractor and owner of a masonry company. Jimmy found his way to St. Peter's and the Episcopal Church in 2011 by way of his fiancée, choir member Amanda Meinen. He attended musical events and services sporadically until 2017 when he decided to go all in. He participated in Confirmation classes and was received into the Church. He is a lay reader, participates in Friday morning bible study, and is regular participant in the monthly men's breakfast. He follows his mother's advice, who says, "We're all trying to get to the same place, we're just taking different highways." He is happy to be traveling this highway with you.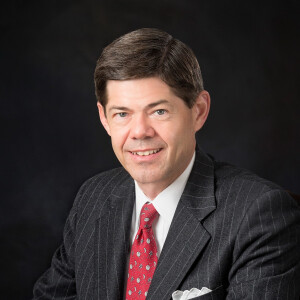 Allan Ivie (2024)
Allan and his wife Page Melton Ivie have been active members of St. Peter's since joining in 2013. Page is a former vestry member and Diocesan delegate and currently serves as a lector and member of the Stewardship Committee. Allan serves as an usher, acolyte master, and was a member of the Rector Search Committee. Friends since kindergarten, Allan and Page both grew up in Richmond, Virginia, and have been married for 11 years. Together they have six children and one grandson. Their daughters Hopie and Nell Melton have grown up at St. Peter's and served as acolytes. Allan previously was a member of The Church of St. Michael and St. George, where he served on the vestry. He has had a lengthy career as a banker in St. Louis and currently works for Simmons Bank, where he is a Regional President for both Wealth Management and Community Affairs. A strong community supporter, Allan serves on several non-profit boards, including The Urban League of Metropolitan St. Louis, The Backstoppers, Justine Petersen Community Development, and Rise. In his spare time, he enjoys gardening, biking, and working out.
Michael W. Newport (2022)
Mike Newport has been a member of St. Peter's Church since 1983 and Head Usher since 2010. He taught Sunday School for a couple of years in the late 1980s when his two daughters were young. Mike has been an attorney in St. Louis for over 40 years and is currently a partner at Foley & Mansfield PLLP. He is retiring at the end of February 2020. Mike is married to Peggy Barnhart and together they have five daughters and six grandchildren. Peggy is Catholic and attends Church of the Annuziata. Mike has held a variety of volunteer positions over the years including serving the American Red Cross and the United Way of Greater St. Louis.
Julie Peters (2022)
Julie and her husband, Turner, moved to St Louis in 2012 from New York City. Julie joined St. Peter's shortly after moving to St. Louis, continuing the Peters' family lifelong membership to the church for her two boys, Hays and Walter. Julie is a Sunday School teacher and an instructor for Vacation Bible School. Julie is currently the Executive Director at the Woman's Exchange of St. Louis and holds a variety of other volunteer positions around St. Louis.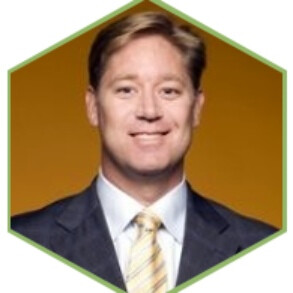 Josh Schafer (2024)
Josh and his family have been members of St Peter's since 2016 and have been active members of the congregation. He has previously served as Treasurer of the Vestry. His wife Jennifer was an active member of the Woman's Guild, and each of his three children Campbell (aged 21), Morgan (aged 19), and Liam (aged 13) have served as acolytes and are active members of the youth program. Josh and family recently returned to St. Louis after nearly three years living in London and now reside in Clayton. Josh is a pharmaceutical executive and is currently Sr. Vice President and General Manager at Mallinckrodt Pharmaceuticals. When not working or spending time with family, Josh enjoys travel and the study of wine.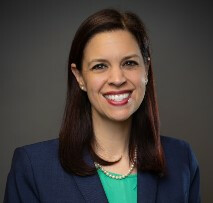 Lynn Stockwell (2023)
Lynn and her husband, Stephen, moved to St. Louis in 2015 from North Carolina along with their 3 daughters, Audrey, Madison, and Sloane. When they moved to St. Louis, they found St. Peter's and have been active members since. Lynn has been a Sunday School teacher for several years as well as involved in the Christmas Pageant, Sunshine Ministries sandwich making, and Children's Chapel. Lynn is a pharmacist and the Chief Pharmacy Officer for Ascension Health.